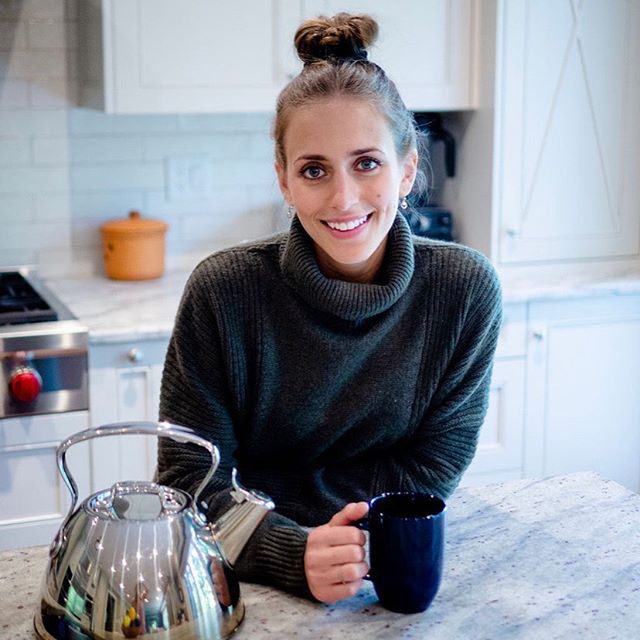 Welcome to my website.
I am an ADHD Nutritionist Registered Dietitian and am also an ADHDer myself.
I have the combined type of ADHD and have experienced hyperactivity and executive dysfunction my whole life. Having spent the majority of my life undiagnosed, I know what it's like to feel different and overwhelmed by everyday tasks.
What worked for others didn't always work for me, leaving me with insecurities and misconceptions about my own thoughts and behaviours. This included my eating patterns – ignoring my hunger cues, bingeing on foods later in the day, and never being able to keep on top of weekday meal prep. I would often resort to things like cheese and crackers or cereal for breakfast, lunch, and dinner…my "safe" foods.
The turning point
Following my diagnosis, my world started to make more sense. I adopted new strategies to manage my symptoms. I realized that I wasn't "lazy" or "unmotivated" when it came to my meals. Rather, if I didn't have a plan before hunger struck, I would find myself in a state of analysis paralysis [enter safe foods]. I learned that ADHD and eating habits are very much intertwined.
Parallel to my diagnosis, I was working on completing a Master's in Nutrition. I began researching this area and realized that there is solid evidence to support nutrition therapy for this population. Albeit not enough…but we'll get there.
This gap, as well as my own experience, inspired me to pursue a career in this critical but often overlooked area. I want to raise awareness, provide expertise, and offer support to others struggling with their symptoms and relationships with food.
More specifically, I'm here to help you:
Manage your ADHD symptoms through nutrition
Identify trigger foods, allergies, and/or intolerances
Understand the relationship between ADHD and disordered eating patterns
Break the binge eating cycle
Improve ADHD meal planning and meal prep skills [check out my FREE ADHD meal planning guide]
Develop mindful eating habits and a healthy relationship with food
Are you interested in working together?
I currently offer one-on-one virtual nutritionist / dietitian counselling services based out of my private practice in Toronto. You can join the waitlist here!
On my website, you will find evidence-based ADHD nutrition articles, meal plan tips, and recipes for easy batch meals. If you're interested in learning more about nutrition for ADHD, check out my cornerstone article on the ADHD Diet.
Also, feel free to reach out at any time if you have any suggestions for future topics or recipes.
To wrap this up, I'll leave you with a fun fact: before I was an ADHD Dietitian, I was a Criminologist. In my spare time, I co-host the Unsavory Podcast, where we cover instances of true crime and scandal within the food and wellness industries. If you're looking for your next favourite podcast, I recommend checking it out!
Qualifications:
Registered Dietitian (RD), Registration #16242
MHSc Nutrition Communication
BASc Nutrition & Food
BA Social Sciences, Criminology
Food Security Certification
Accessibility for Ontarians with Disabilities Act Certification
Nutrigenomics: Genetic Testing for Personalized Nutrition Certification
Healthy Conversation Skills Certification
Smart Serve Certification
ADVANCED.fst Food Safety Certification
---
Not sure I'm the right ADHD Nutritionist for you?
That's OK!
You can find another Registered Dietitian in Canada here.
If you are in the US, you can find another Registered Dietitian here.